WELCOME TO THE INAUGURAL ERTC INDUSTRY AWARDS
After 27 years, we are happy to announce the launch of the
ERTC Industry Awards.
Join us at the ceremony to recognize the achievements across the past year from the refineries, engineers, executives, and technologies that have played a critical role in the industry's progress. Plus we will be announcing the winner of our long-running Rising Stars.
30 JUNE
Nominations Begins
15 SEPTEMBER
Nominations Close
27 SEPTEMBER
Committee Votes
2 OCTOBER
Shortlist Announced
14 NOVEMBER
Winners Announced
REFINERY OF THE YEAR
Which refinery on the European stage has taken your eye? Who is innovating enough to be recognized as a leader stage on the global stage?
CATALYST PRODUCER OF THE YEAR
Catalysts are at the heart of increasing output at minimal cost and improved efficiency. This award recognizes the producers of the latest technology in 2022/23. 
DECARBONISATION SOLUTION OF THE YEAR
Decarbonisation is essential for refining to have a role in the long-term energy mix. Major changes are required and this award recognizes this year. Examples include major transformation projects, revamping to produce news fuels such as green hydrogen or biofuels.
DIGITAL INNOVATION OF THE YEAR
Celebrating the latest project and technologies is a must! Working with big data, artificial intelligence and robotics will be at the core of the future refinery.
DOWNSTREAM EXECUTIVE OF THE YEAR
Which downstream executive has been in the headlines for all the good reasons this year? Who has embraced the challenges of the energy transition and led their business to success? 
LIFETIME ACHIEVEMENT AWARDS
To go to the other end of spectrum, we would also like to recognise those in the industry who have been involved as long as ERTC has e.g. 27 years. Nominate an industry leader who has promoted and represented refining excellence over this time.
DO YOU HAVE THIS YEAR'S
RISING STAR IN YOUR TEAM?
ERTC created Rising Star to celebrate the brightest young talent in the refining industry. It is the perfect opportunity to share your opinion directly with Europe's most senior downstream audience.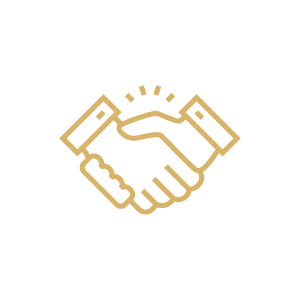 A range of tailor-made sponsorship opportunities are available for ERTC, with opportunities for branding, hosting a table, and presenting an award. Please don't hesitate to get in touch and we will be in contact to discuss how we can partner together to meet your objectives.
Have a question about ERTC Industry Awards?
Fill out the form below and we'll respond