Downstream Podcast Series
Podcast with Antonio Pietri, President and Chief Executive Officer, AspenTech & Dario Scaffardi, CEO & General Manager, Saras SpA
Published on the 19th July 2022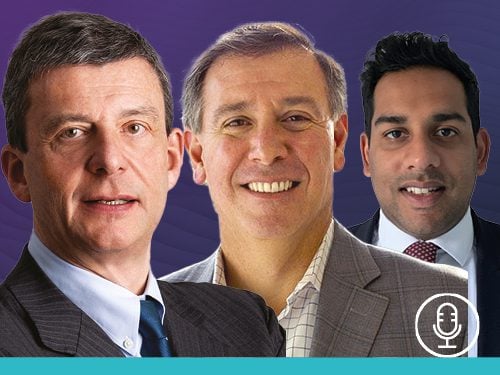 In this episode, the World Refining Association welcomed two special guests as we build up to ERTC in Berlin in November.
We had Antonio Pietri who is President and Chief Executive Officer (CEO) of AspenTech and Dario Scaffardi, CEO & General Manager of Saras SpA. In a wide-ranging discussion with WRA Portfolio Director, Sandil Sanmugam, we explore the central theme of this year's ERTC, which is future-proofing refining in uncertain and volatile times. We cover COVID-19, repurposing infrastructure and the long-term role of refining in the energy mix. Enjoy! 
To hear more about the Saras SpA and Aspentech collaboration, join us at ERTC in Berlin where the companies will be providing a dedicated presentation.
Listen to us on Anchor
Our Downstream Podcast series exists to help the downstream oil and gas industry share knowledge, with a focus on new technology and in particular technology that improves efficiency and increases plant productivity.
You might be interested in
The World Refining Association sat down with Claus-Peter Hälsig, Vice President Process & Technology at Fluor sharing his 35+ years of industry experience. Listen here. Read More