Creating technological solutions for refining engineers through interactive collaboration
We were delighted to welcome engineers from across Europe for two days of interactive discussions at ERTC Ask the Experts on the biggest challenges currently facing the downstream sector. We also enjoyed a tour of OMV's Schwechat Refinery, giving valuable context to the discussions.
This year, we expanded the programme to include the hot topics of renewable fuels, residue upgrading and water treatment, as well as returning to the themes of hydroprocessing, crude & vacuum distillation and FCC. With professional development in mind, we also hosted a very popular Pop Up Business School workshop on productivity. Plus, as always, the Ask the Experts social calendar was not forgotten! Attendees benefited from networking sessions including a river cruise through the beautiful city of Vienna.
You may also be interested in
Watch the recording of this webinar with Dr Pratap, CEO at Ingenero, who shares his insights on staying ahead in a competitive and hyper-connected market. read more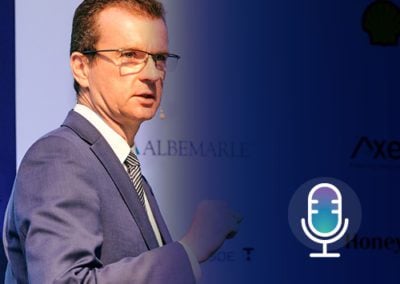 We recently had a conversation with Alan Gelder, VP Refining, Chemicals & Oil Markets at Wood Mackenzie. We explored the impact of the COVID-19 outbreak on demand with some nifty slides to hand. Watch now. read more