THE MUST ATTEND REFINING AND PETROCHEMICAL EVENT IN LATIN AMERICA HAS GONE VIRTUAL IN 2021
21st – 23rd SEPTEMBER 2021
REGISTER FOR 2021
The Latin American Refining Technology Conference (LARTC), the No.1 downstream event in Latin America has gone digital in 2021. Join us and a vast range of attendees from the region's most influential network of senior executives this September 2021 online. LARTC Virtual is a 3-day digital event focused on providing the most pressing and insightful content with an emphasis on new technologies and collaboration. In 2020 we hosted a virtual event in order to support our network and provide value in the context of covid-19. In 2021 our Latin American network remains impacted by  impacted by the consequences of the pandemic. We have decided to prioritize the safety of our network by hosting our virtual event for the second successive year.
Acting as the only event in the region to attract all the major refiners in Latin America, our Refiners and Sponsors can access unparalleled networking opportunities all from the safety of their home.
Days of Technical Content
NAVIGATE THE EVENT PLATFORM
LIVE SESSIONS
Your usual LARTC plenary, technical sessions and debates will be streamed live.
CHAT DURING SESSIONS
As usual we encourage interactivity, Q&As and polling – this will all be possible via the chat box.
PERSONALISED PROGRAMS
You have the possibility to bookmark the sessions that interest you to create your personalised agenda.
PRESENTATIONS POST-EVENT
As well as watching company presentations live, you will also be able to access the full stream of presentations post event.
LARTC PRE CONFERENCE WORKSHOP
 

 

 

LARTC Workshops

21st  September 2021

09:30

AspenTech Pre Conference Workshop (Entry, subject to host approval)

Process Optimization for a more Sustainable and Profitable Refinery

Achieve the future vision for your refinery through the adoption of digital solutions and Industrial AI.  In this fast-moving seminar, learn about AspenTech's latest updates to its self-optimizing plant strategy, that will help the refinery of today and tomorrow be more agile, more sustainable, and more profitable. Additionally, learn about concrete digitalization steps taken by leading energy and petrochemical companies in taking the first big moves down the path towards this future high performing asset.

12:30
Networking Lunch

14:00

 

 

Axens Pre Conference Workshop (Entry, subject to host approval)

A series of presentations and panels detailing the latest innovations and technologies developed and deployed by Axens in the Latin American Downstream market.

 
LARTC V Day 1
2021 – Redefining the role Latin American Downstream in the Energy Transition: How the region's Refineries are adapting to remain competitive in the short-term and to prosper in the long-term
Welcome Remarks from the WRA: Reflecting on the State of the Downstream Sector and 10 Years of LARTC.
Matt Maginnis, Portfolio Director – Americas, World Refining Association
Ministerial Keynote Opening Address
Q&A with the President of the National Hydrocarbons Agency (ANH)
Host Sponsor Keynote Address
Host Sponsor Keynote Address: Ecopetrol Downstream Review of the Current Landscape – Energy Transition Strategies
Keynote Leaders Panel
Sustainable Refining in the Context of the Energy Transition – An update from Lat-Am's Downstream Leaders on their respective Energy Transition strategies, how will refineries be competitive in 10 years' time?
Technical Solutions Panel
The Operational Solutions to the Challenges Faced by the Region's Downstream Sector – Co-Processing, Renewable Feedstock & Biofuels Case Studies and Implementation for Long-Term Refining
Keynote Presentation
Challenges Presented to Latin American Oil Companies in the Current Climate and the Solutions for the Transition Ahead – The View from ANCAP
Technical Streams
| | |
| --- | --- |
| Breakthrough Technologies: The Future of Catalysts | Driving Efficiency – Case Studies of Decarbonisation Strategy and Energy Efficiency in Latin American Refineries |
Interactive Roundtable Sessions

Sign up to the roundtable you want to attend

"Circular Economy" Renewable Energy for Powering Refineries

 

Advances in Biofuels and Co-Processing
Hydrogen and Carbon Capture Projects
LARTC V Day 2
Refining Processes for the Future: The Digitalization, Automation and Renewed Optimisation of Refinery Processes –
how are refiners driving cost and energy efficiency to recover damaged margins?
Opening Remarks from the WRA: Reflecting on the State of the Downstream Sector and 10 Years of LARTC.
Matt Maginnis, Portfolio Director Americas, WRA
Enrique Schindelheim, Regional Director, WRA
Keynote Technology Panel
Analysing the strategic benefits of Automated, Digital, AI & Remote Technologies for Downstream Operations – An Update from the region's Refineries
Technology Case Studies Spotlight
Refiner-Led Presentations of Innovative Technology Adoption
Technical Streams
An Update on Renewable Feedstock, Carbon Capture/Reduction and Hydrogen Projects

The Latest in AI and Digitalisation Technologies Improving Margins

 
Downstream Energy Independence Panel
The Need to Bridge the Gap Currently Filled by Foreign Imports in Latin America – What are Refiners doing to Optimise processes, increase flexibility and decrease dependence on foreign imports of high-quality products?
" Excellent opportunity to maintain contact with industry colleagues and
keep up to date with latest developments and trends, despite COVID
context we are facing worldwide "
Delegate Pass
Super Early Bird Rate
Live Access to three days of technical content

Hours of Keynote &  Panels

On Demand Access to all panels
Gold Delegate Pass
Super Early Bird Rate
Live Access to three days of technical content

Hours of Keynote &  Panels

On Demand Access to all panels

Live speaker Q&A

121 Video Networking

Browse and connect with 300 + attendees
This year's LARTC Advisory Board meeting took place virtually on the 3rd March and the collaboration
and contributions of the members of the board were invaluable and will be integral to the development of this year's agenda.
The Official Advisory Board met to discuss pressing industry topics including: The impact of the pandemic on the sector,
the acceleration of the energy transition, emissions reductions solutions, petrochemical integration and capacity,
the region's new projects and the increased adoption of digital technologies.
" The LARTC is the key conference in Latin America for networking between technology providers and the refinery and petrochemical operating units. A special thanks to Ecopetrol for sponsoring and providing a virtual tour of their refinery "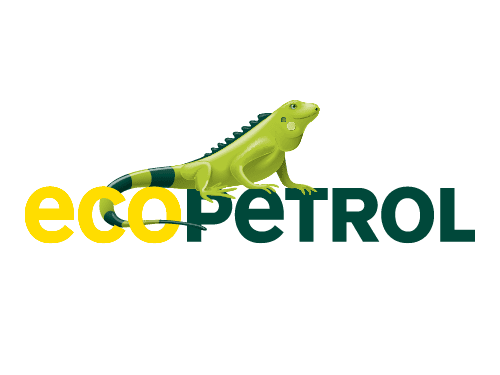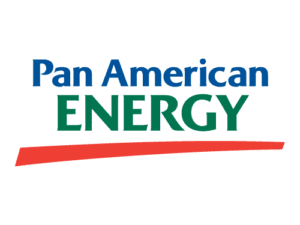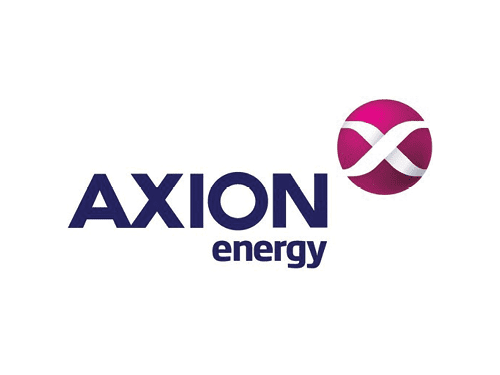 BECOME A SPONSOR
Build authority, expand your network and shape the future of the industry with us
APPLY TO SPEAK
Interested in speaking at LARTC V 2021?
Have a question about LARTC?




Fill out the form below and we'll respond