Latin American Refinery Technology Conference
The Latin American Refining Technology Conference (LARTC) is the No.1 downstream event in Latin America. LARTC is going virtual in 2020. Join us and a vast range of attendees from the region's most influential network of senior executives on the 21st -23rd of September. LARTC is a 3-day virtual event focused on providing the most pressing and insightful content with an emphasis on new technologies and collaboration.
Key topics for 2020 include Energy efficiency, Carbon reduction/capture and other environmental technologies. Additionally, focus
has been placed on pressing issues such as the role of Refineries in the Energy Transition. LARTC V offers us the opportunity to address Refining-Petchem Integration and New Routes to Olefins. Furthermore, emphasis has been placed on exploring Catalyst Technologies, Clean Fuels, Biofuels as well as Alternative Fuel Production and Digitalization technologies.
Acting as the only event in the region to attract all the major refiners in Latin America, our VIP Refiners and Sponsors can access unparalleled networking opportunities.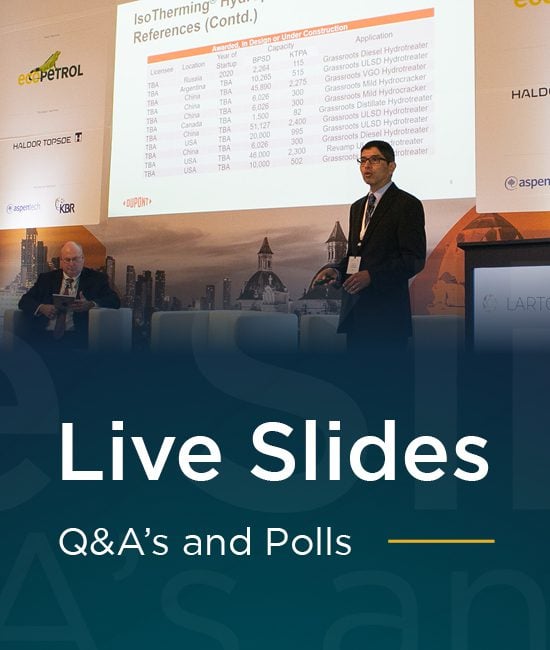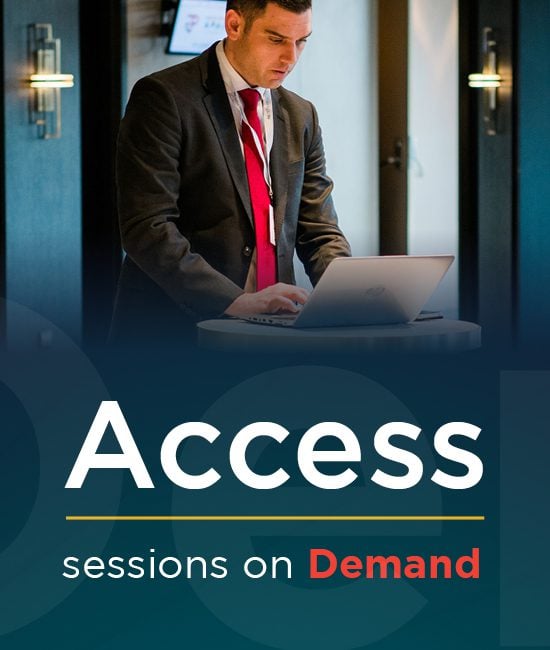 Refiners & Operators Receive a Complimentary Pass to LARTC Virtual
Refiner/Operator passes are available for petrochemical and refinery employees from companies such as Ecopetrol, Petrobras, YPF, PEMEX, ENAP, etc. This pass is not available to those who sell technology to other refineries or technology departments of national refining companies. It is subject to approval from the organisers.
If you are a refinerand did not receive an email with how to apply , Please reach out to our Project Director, Matt Maginnis on [email protected].
LARTC Virtual will be making use of Swapcard, a digital event networking platform. We encourage all attendees to familiarize themselves with this platform when they are given access prior to the event. All attendees will be given access to the platform ten days prior to the event. By acquainting themselves with this platform our delegates will ensure that they make the most of the event and their online experience. We have created a helpful guide below in order to assist our participants.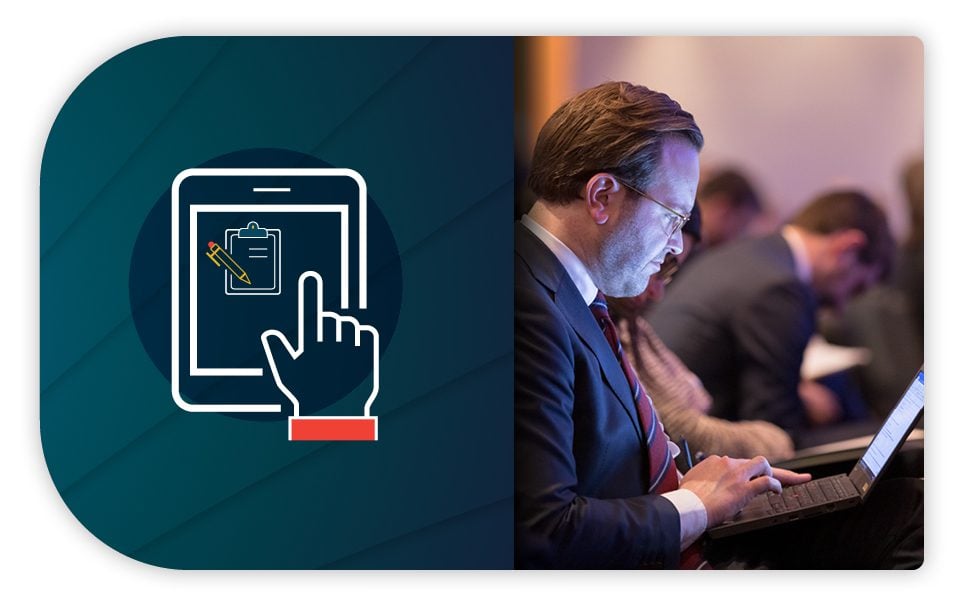 View the Program on Swapcard
Consult our regularly completed program of key-note speakers.
All sessions are located in the "Program" section. You have the possibility to bookmark the sessions that interest you to create your personalized agenda.  By clicking on a session, you will be able to see who is leading it and which sponsors are attached to it.
Do your searches with the filter by day/time according to your availability during the virtual conference.
Finding your Exhibitors on Swapcard
Find the exhibitors in the main menu of the Swapcard platform
Mark them as favorites so that  they are saved to your personal list
All exhibitors (companies) are found under "exhibitors on the platform" both on mobile phones, and on the web application. You can access another exhibitor's or your own page, its description and location on the map.
VIP Refiners and Sponsors can set-up Swapcard Meetings
VIP Refiners and Sponsors may schedule meetings they are interested in as soon as they are given access to the platform.
Fill in the timeslots when you are available, search for who the exhibitors who correspond with your needs 
and contact them directly to make to make an appointment during the show 
By clicking on a participant, you can view the appointment slots at which they are available. Select the slot that suits you
The list of appointment spaces appears. Select the one you are interested in.

Download our  guide below for more information
LARTC Virtual 2020 Agenda
View our latest event updates by downloading our Agenda.
Learn more about our panels and technical streams and start planning your virtual experience. 
Our Agenda will also be uploaded onto the Swapcard platform. Once you are given access you will be able to sign up for sessions of interest on the app or via your desktop.
Refiners Who Attend LARTC
LARTC Virtual 2020 Confirmed Speakers
Download Our Advisory Board Report
This year's LARTC Advisory Board meeting took place in Bogotá, Colombia on the 3rd March and the collaboration and contributions of the members of the board were invaluable and will be integral to the development of this year's agenda.
We will be presenting an industry-leading downstream focused agenda with the regions key stakeholders under the same roof, as the region faces up to a period of transition.
Host Sponsor Keynote Address
Review of 2020 and What It Means for the Region's Downstream Sector Going Forward – The View from Ecopetrol's Management
Downstream Leaders Keynote Panel
Steadying The Ship – How Will the Downstream Heavyweights in the Region Ensure Sustained Industry Recovery in 2021 and Beyond?
• Sustainability and Recovery – as demand recovers, how will the region's refiners sustain recovery into the next 5 years?
• Overcoming the challenges of 2020 and emerging with new mid and long-term strategies
.• What will be required to ensure full recovery and to remain competitive in the years ahead?
• Recovery of margins post 2014 – will we see the same this time – how will low prices affect that?
• How did refineries react throughout the year? What operations were stopped or stripped back, what was prioritised and what will be prioritised in 2021?
• When are the region's refiners expecting Peak-Oil Demand to arrive? How has 2020 affected demand trajectory?
New Downstream Projects and Strategies Spotlight Sessions
In Conversation with PEMEX, Dos Bocas In Conversation with Petroperú, La Nueva Refinería Talara In Conversation with Petrobras, Downstream Restructuring
Senior Technical Panel
LAT-AM Refinery Operations in the Face of a Crisis

• The cyclical nature of Oil Demand – how did the unexpected demand nose-dive of 2020 affect the operations onsite? Are refiners expecting a swift return to previous pre-Covid demand levels?
• How a rapid decrease in exports to China affected the region's refinery operations East bound flows to Asia – how heavily were day-to-day margins affected?
• OPEC+ Standoff, Covid-19 demand collapse and the fallout – what were the short-term measures introduced at refineries to combat the crisis?
• For how long were refineries operating at a reduced run rate? How were planned shutdown and turnaround preparations affected?
• Which refineries were best prepared to deal with this crisis?
The influence of digital and automated technology.
Petrochemical Keynote Address
The Growing Importance of Petrochemical Integration in the Region's Refineries. The Imported Petrochemical Gap to be filled in LATAM and The Caribbean
Central American and Caribbean Spotlight – The region's Singapore?
How will Central America and The Caribbean's key players remain competitive both regionally and globally in the current environment? Going forward, what geographical, strategic and technical advantages can the region exploit to its advantage?
Opportunities & Technologies Panel
Refining Technology – A Reality Check

• Investing in Refining Technology with significantly decreased CAPEX – are refiners hedging their bets?
• A growing importance for digital integration in the refinery. What are the Digital Technologies that have succeeded? What are the Digital Technologies that are being considered?
• Given the higher CAPEX of emissions reduction technologies, is Carbon Capture among other carbon emissions tech still on the table?
• Which have been the key technology advances in the region's refineries over the last 5 years?
• Which technologies will be at the forefront of the sustained recovery of the Regional Downstream Sector
View our Latest Content Pieces
Thank you for your interest in LARTC Virtual 2020
Fill in our form and one of our representatives will be in contact with you shortly