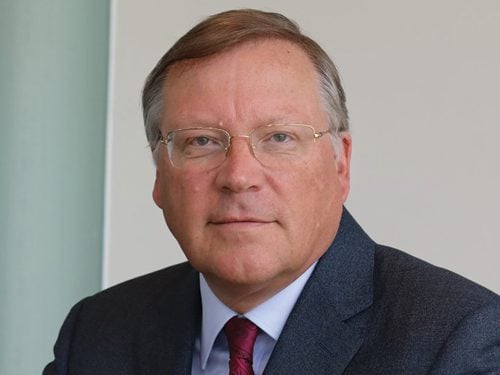 Jan Christiaan van der Wouden
Head of Operational Excellence
Christiaan was Senior Advisor to the EVP Operations of Qatar Petroleum (QP)   steering Operational Excellence through QP's multiple assets i.e. its Mesaieed   crude-condensate refinery, 4 NGL and gas processing plants, its onshore oil & gas   production and off-shore production assets.
 With a Master's degree in Applied Physics of Delft University in The Netherlands –   complemented later with an M.B.A. degree – Christiaan, who is a Dutch citizen, set   out to build a career in Shell centered around Refining: Process Engineer in The   Netherlands, Advanced Process Control & Optimization Engineer in Stanlow   Refinery in the U.K. and Assistant Production Unit Manager in Shell Pernis   Rotterdam Refinery.
After having performed as Supply & Operations Manager in Shell's Dominican Republic Refinery (a JV with the Government) since 1995, Christiaan became its General Manager in 1998, until 2000. He then became General Manager of Shell's Petit Couronne Refinery in France until mid-2004, which achieved 1st quartile performances in operational availability, non-energy costs, routine and turnaround Solomon indexes.
Then, having first led a Global Excellence Review for Manufacturing, Christiaan was appointed as Shell's Global Procurement Manager for all of Shell's 30 Refining and Chemicals plants worldwide, until end 2009.
Christiaan came to Qatar early 2010 as Contract & Procurement Manager for Shell Qatar (Pearl GTL, LNG, world-scale petrochemicals). In 2013, he was appointed COO for Shell-QP's Al Kaarana petrochemicals project (a world-scale mixed-feed steam-cracker with downstream chemicals) yet which was halted in 2015, after which Christiaan joined QP.
Prior to integration activities, Christiaan was the COO of Orpic. He was responsible for Operations, Maintenance, Technical services, QHSE, Logistics and Contracting & Procurement for all Orpic assets which include a refinery in Muscat, 2 refineries in Sohar, Aromatics complex and Poly-Propylene plant in Sohar and Logistics operations with 3 depot-terminals for product loading, a crude pipeline between Muscat and Sohar and 2 multi- product pipelines to the main terminal in Jifnain. Orpic is very close to completing and starting up the LIWA Plastics project which includes a Natural Gas Extraction plant in Fahud and new Steam Cracker and new Poly-Ethylene Poly-Propylene plants in Sohar.
Christiaan is the newly appointed Head of Operational Excellence of OQ Downstream business, covering all downstream assets in Oman and International. OQ is the new brand of the integrated company of Oman Oil Company and Orpic Group.