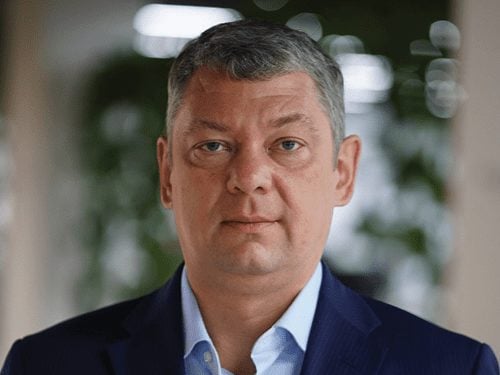 Oleg Vedernikov
Head of the Department for the Development of Oil Refining and Petrochemicals, PJSC Gazprom Neft
In 1998, Oleg Vedernikov graduated in Chemical Technology of Natural Energy Sources and Carbon Materials from the Perm State Technical University.
From 1996 to 2007, he was employed by LUKOIL – Permnefteorgsyntez refinery and had followed the career path from plant operator to petroleum residues recycling operations manager.
From 2008 to 2009, he was employed by ConocoPhillips (USA, Houston) as an advanced petroleum refining project manager.
In 2008, O. S. Vedernikov obtained a Ph.D. Degree in Engineering Science (Candidate of Science, Engineering).
From 2010 to 2014, O. S. Vedernikov was engaged at ISAB Srl.'s refinery (Sicily, Italy), initially as Deputy Technical Director and later as Deputy Chief Executive Officer – Technical Director (Chief Operations Officer) at the refinery.
Since October 2014, Oleg Vedernikov has held the position of the Head of Department of Petroleum Refining and Petrochemical Processing Development at the Refining Directorate, JSC Gazprom Neft.