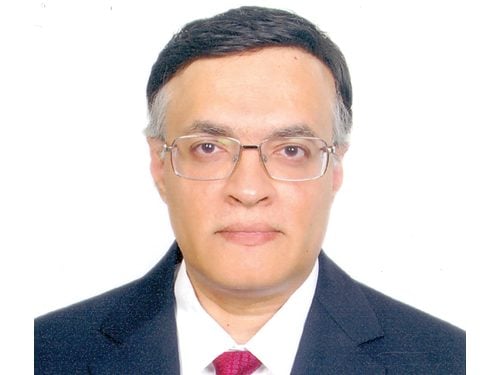 Pratap Nair,
CEO at Ingenero
Pratap is one of the founding members of Ingenero, on its board and also currently serves as its
President & CEO. At Ingenero, Pratap has played a key role in commercially validating the
innovative concept of remote process engineering and data analytics based process plant
monitoring and support, beyond its initial formulation in 2002. Pratap was actively involved with
the process of acquiring Ingenero's early customers in the US, Europe, Asia and the Middle East
and in building the management and advisory teams in the US, Europe and India, since its
inception. Ingenero now serves several customers in the Chemical Process Industry in the USA,
Middle East, Europe and Asia, providing continuous data analytics solutions to operating plants
and innovative engineering and technology solutions.
Pratap has considerable business development experience. He was responsible for developing
and culminating several alliances, joint ventures and licensing arrangements with companies in
the USA, Europe, Japan and Australia at Cadila, a leading pharmaceutical and Life Sciences'
company, in India. While at Cadila, he also led and executed tie ups with several leading
research institutes for the commercialization of innovative technologies in the chemicals and
biotechnology areas. Pratap also has over a decade of, on the ground experience, developing
software & consulting services business in the energy and chemicals industry in the USA, Japan,
Germany, Holland, France, Canada, Venezuela and Colombia.
In addition to his experience with business development, Pratap also has considerable experience
managing large teams and diverse operations (Chemicals, Agro inputs and chemicals, Consumer
products, Herbal products, Biotech and IT), having been involved directly as the SBU head of
various business units, where he was instrumental in building several new asset bases for the
company. As a member of the management board he championed and led the successful
implementation of the SAP system within the entire organization at Cadila and also spearheaded
transformational leadership HR programs.
Prior to his management and business development roles, Pratap was a key member on the
development and project implementation teams of one of the pioneering real time process
optimization, data reconciliation and modeling systems for the process industry, in the late
eighties. He was an early promoter of the simulation model based profit improvement program
(PIP) and operational performance improvement (OPI) and the Computer Integrated
Manufacturing (CIM) initiatives for the process industry and has participated on several panels
and made several presentations at industry forums in the USA and Europe.
Pratap's corporate career includes several years with Cadila in a variety of key positions,
including Business & Corporate development, Coordinator of the management board. Prior to
Cadila, Pratap was the Founder Director of Profit Technologies Inc., Houston, a management
consulting firm for the process industry and held a variety of positions from analyst to project
manager to director project development to VP at Chemshare Corporation, Houston.
Pratap has a Ph.D in Chemical Engineering from Rice University, Houston, specializing in Bio
Medical engineering and a B.Tech also in Chemical Engineering from the Indian Institute of
Technology (IIT), Bombay, where he graduated at the top of his class with an Institute silver
medal.