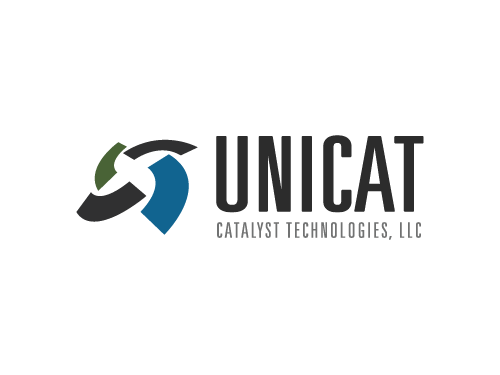 UNICAT Catalyst Technologies, Inc. was formed in January 2000 as an unrivaled company in the field of heterogeneous catalysis. The driving force behind UNICAT's formation were three fundamental principles missing in the traditional larger suppliers in the market:
– Flexibility to meet unique customer requirements quickly
– Dedication to lower costs for industrial users
– Innovation to improve niche catalyst market services ignored by large industrial suppliers
Unicat has developed over 100 innovative products in niche catalyst markets such as Sulphur Guards, Chloride Removal, Arsine Purification, Bed Grading technology, Polymerization, and Synthetic Gas (Hydrogen) while maintaining a cost structure lower than all current competitors in the market.
In 2019, Unicat agreed a formal partnership with G. W. Aru, LLC to market FCC additives in Europe and the rest of the world. Between the two companies we have now amassed almost 50 global references in FCC additives with novel, patented technology giving refiners step-out improvements in performance. In 2021, Unicat completed the purchase of the Magma Group which has developed and commercialised a revolutionary textured spherical catalyst for hydrogen production from steam methane reformers. Operators using this MagCat catalyst observe 15% increases in hydrogen and the more efficient production of hydrogen results in fuel reductions (and thus CO2 savings) of the order of 10-15%. Adding this unique MagCat technology to the large Unicat portfolio means Unicat has become one of the most important catalyst companies to support the energy transition whilst also assisting refiners maximise value and efficiencies from existing assets with advanced catalyst technology and by norms and challenging conventions.
Website: https://www.unicatcatalyst.com/