Article
Technical and Operational Solutions for Refiners in the Context of the Energy Transition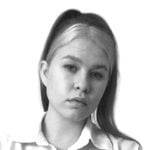 Written by Jessie Clarke-McLeod,
Marketing Executive, The Energy Council
Published on 19 October, 2021
The Latin American refining sector is investing in operational solutions to the challenges posed by the Energy Transition. Investment centers on exploring opportunities to spend on capital and secure return from that expenditure. These investment opportunities are focused on preparing refineries for the future as well as adapting to different market supply and demands. The demand for higher quality fuel has created a need for refineries to transform. In this article we will explore a number of different operational technologies highlighted by our experts in helping them achieve these goals.  During our Technology Solutions panel, at LARTC Virtual this past September a number of our downstream leaders discussed the technologies they were actively implementing or looking to adopt in their refineries in the future.
Rodrigo Abramof, Refining General Manager of Petrobras made mention of investment in hydrotreaters to help refineries hit their goal of producing higher quality, cleaner fuels. The hydrotreater removes sulfur and other contaminants from intermediate streams before blending into a finished refined product. (Energy Insights by Mckinsey, 2021)
The hydrocarbon is mixed with hydrogen and heated to 500-750F and injected into a reactor vessel filled with a solid metal catalyst (cobalt-molybdenum or nickel-molybdenum).
In the presence of the catalyst and heat, the hydrogen reacts with the hydrocarbon, removing sulfur (to form H2S), removing nitrogen (to form ammonia), and saturating olefins and aromatics with hydrogen.
The operating pressure of any hydrotreating unit is elevated to reduce the amount of coke laydown on the catalysts, which are normally in fixed beds. In general, the heavier the type of feedstock, the higher the operating pressure of the unit (Energy Insights by Mckinsey, 2021).
WHO CAN ASSIST ME WITH IMPLEMENTING THIS SOLUTION AT MY REFINERY
This technology blends digital solutions with engineering innovation to create value in terms of operational refining benefits and asset reliability and safety (Menachery,2020). Our refiners noted that they are managing to find earnings by utilizing this process to help them close the gap and increase efficiency. Digital twins support efficiency and increases returns by improving the overall asset visibility to identify areas for cost reduction (Luck, 2021). Through the use of virtual world replicas, simulations can be run to analyze real world problems and view their results in 3D. The digital twin technology helps engineers better understand their asset and optimize its performance to achieve desired outcomes (Luck,2021).
Implementation of a Digital Twin strategy in your refinery requires unique application based on your key business initiatives. Oftentimes these projects will start small and then broaden out.  In order to implement this process in your refinery it is important to outline clear business objectives and identify issues that need addressing. Additionally, refiners must determine if these issues are compatible with a data driven approach. Finally identifying how the digital twin will provide value in addressing business needs is key. In order for a project to qualify for a digital twin solution the project needs to be compatible with virtual copies of the asset, being driven by data and models, which could monitor and provide predictive information, to make better operating decisions (Beck, 2020). At this stage the industry has many successful digital twin case studies in refineries which provide evidence the value that these products can add. Many of our partners have developed off-the-shelf digital technologies suites that can be easily integrated.
Figure 1-2021, "Digital Twins An Example". Anylogic. Online
WHO CAN ASSIST ME WITH IMPLEMENTING THIS SOLUTION AT MY REFINERY
Ecopetrol Refinery General Manager, Carlos E Giraldo, made mention of the use of Reformers to upgrade heavy naptha to high gasoline blend stock by raising its octane. This process is also a great source of hydrogen for refiners. In general, there are two types of reformers SR (semi-regen) reformers and CCR reformers. In SR reformers the catalyst needs to regenerate periodically and results in periods of shutdown. By operating at high reactor circuit pressures to reduce the amount of coke build up on the catalyst these shutdown periods can be reduced. However, with CCR reformers (continuous catalytic reforming) the process is designed for long and active catalyst service resulting in improved ease of operation and less periods of shutdown. (Ross, Domergue & Pierre, 2006). The CCR reforming process is the preferred technology with octane numbers of 101-103 while SR reformers are within the range of 95-98 (Energy Insights by Mckinsey, 2021).
The first step is to hydrotreat the heavy naphtha feed to remove impurities such as sulfur and nitrogen to prevent damage to the reformer's platinum catalysts. A naphtha hydrotreater is utilized to secure this result.
Next, the feed is sent through a series of 3-4 reactor vessels. A platinum and alumina catalyst to drive the reaction within each vessel. Also, for each reactor there is a furnace to inject additional heat as the reaction is endothermic. The product from the reformer (reformate) is a highly aromatic naphtha-range stream, as well as some by-product lighter material and hydrogen. (Energy Insights by Mckinsey, 2021).
Inputs
The input to the reformer is a hydrotreated, high N+A naphtha
Outputs
The major outputs of the reformer process are reformate (later blended into gasoline), hydrogen (used as feed for hydrotreaters/crackers) and reformer gas (Energy Insights by Mckinsey, 2021).
Figure 2-Block Flow Diagram of the catalytic reforming unit of the Tehran refinery
(Mohaddecy, Sadighi, & Bahmani, 2008: 62)
WHO CAN ASSIST ME WITH IMPLEMENTING THIS SOLUTION AT MY REFINERY
In conclusion, our expert speakers commented on the fact that refineries would be focusing on utilizing operational technologies that increased their capacity and reduced their emissions. It was noted that the pandemic has impacted logistics, we are seeing more pipelines. Demand has been dynamic and unpredictable, refiners will need more product and will need to be able to produce it quicker to fulfill market demands. With the utilization of new technologies from reformers, to hydrotreaters and the like, refiners may edge closer toward their goals of production, efficiency and reduced emissions.
DID YOU MISS OUT ON LARTC VIRTUAL IN 2021? NO PROBLEM!
Secure an On-Demand Pass – use the discount code OnDemand50 when purchasing a delegate pass to secure access to our event platform.
Watch the LARTC Virtual Technical Solutions Panel that inspired this article
You might be interested in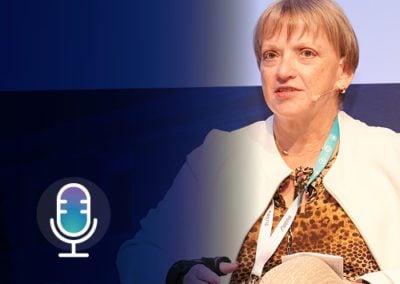 Hear from Kim on how MOL Group is adapting in the short-term to the COVID-19 outbreak including the status of current projects and turnaround schedules, as well as the Group's long-term vision in the energy transition and which technological developments will hold the key to achieving a competitive edge. Read More
References
Domergue, le Goff, and Ross. 2006.Octanizing reformer options. Digital Refining. Available: https://www.digitalrefining.com/article/1000276/octanizing-reformer-options#.YWaTZdpByUk [2021, October 10]
Mckinsey & Compnay. 2021. Reformer. Available at: https://www.mckinseyenergyinsights.com/resources/refinery-reference-desk/reformer/
Mohaddecy,S. Sadighi,S & Bahmani,M. 2008.OPTIMIZATION OF CATALYST DISTRIBUTION IN THE CATALYTIC NAPHTHA REFORMER OF TEHRAN REFINERY. Petroleum & Coal 50 (2): 60-68. Available: https://www.researchgate.net/figure/Block-flow-diagram-of-the-catalytic-reforming-unit-of-the-Tehran-refinery_fig1_26524360
Menachery.2020. Digital Twins are the key to operational excellence. Refining & Petrochemicals. Available:  https://www.refiningandpetrochemicalsme.com/refining/28989-digital-twins-are-the-key-to-operational-excellence-in-refineries
[2021, October 10]
Anylogic.2021.Digital Twin Development and Deployment. Available: https://www.anylogic.com/features/digital-twin/. [2021, October 10]
Luck,P. 2021.GlobalData: Digital twins to become mainstay for oil and gas.Hydrocarbon Engineering.Available: https://www.hydrocarbonengineering.com/refining/17052021/globaldata-digital-twins-to-become-mainstay-for-oil-and-gas/. [2021, October 10]
Beck,R.2020.Five Steps to get stated with your asset digital twin- today! Available:https://www.aspentech.com/en/resources/blog/five-steps-to-get-started-with-your-asset-digital-twin-today. 2021, October 10]