Meet the Speaker
Jean-Marc Sohier, Science Director, Concawe
Jean-Marc Sohier, Science Director, Concawe spoke at ERTC 2019 in Warsaw. He presented on "Refinery 2050: A Conceptual Assessment".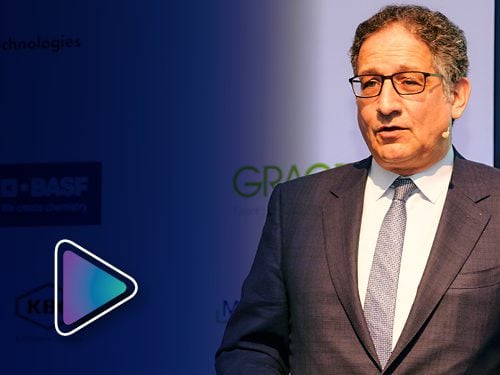 During the interview, Jean-Marc talked about the opportunities and challenges of the industry from the point of view of Concawe and his thoughts on the European Green Deal for the refining sector.
His session at ERTC 2019 in Poland was on "Refinery 2050: A Conceptual Assessment" and included the following discussion points:
– How far away is battery technology from being rolled out to create a sustainable fleet of electric vehicles?
– Projecting how soon refiners will have to move away from diesel production
Jean-Marc Sohier is the Science Director at Concawe. He graduated Master of Mechanical Engineering from Brussels University (U.L.B.) in 1987 and received a diploma of Management of Business Administration (V.U.B.) in 1989.
He started his career at PETROFINA and has held numerous functions in Refining and Petrochemical manufacturing of TOTAL among which, successively, General Manager of TOTAL Petrochemicals Feluy, a polyolefin plant, General Manager of TOTAL Antwerp Refinery, Vice President Research and Development of TOTAL Refining & Marketing and Vice President Manufacturing Methods & Performance at TOTAL Refining & Chemicals. In his last position, he was Vice President Industry for Africa, Asia and Middle East at TOTAL Refining & Chemicals. In his current position, Jean-Marc is responsible for the development and the execution of the scientific program of Concawe.
You might be interested in
Antonio shares how CEPSA has gained a competitive advantage despite the COVID-19 outbreak, digitalisation and the potential of technologies which can be considered with tight budgets. Read More