Meet The Speaker
Peter Blaser, Vice President of Engineering Services, CPFD
Peter spoke at ERTC 2018 in Cannes about Simulation as a Risk-Reduction Tool for Turnaround Planning.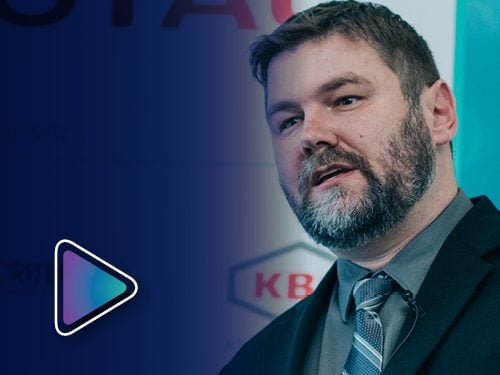 In this interview, Peter tells us more about CPFD, why it was important for him and his team to attend ERTC, the importance of digitalization and of being pro-active in the refining industry.
About Peter Blaser
Peter is Vice President of Engineering Services at CPFD Software with 18 years' experience developing and applying various general and specialized computational fluid dynamics (CFD) technologies.  Since 2010 Peter has increasingly focused on refinery trouble-shooting and improvements via simulation, with particular emphasis on the FCCU and related components.
Peter holds specialty expertise in fluidization and fluid-particle computational modeling for diverse industries including petrochemical (both upstream and downstream), power generation, gasification, materials processing and metal casting.  He has authored, chaired technical sessions or presented over 30 times in the last decade including multiple AFPM and WRA events.
Peter holds a Master's of Applied Science degree from the University of Toronto.
You may also be Interested in: 
Silvia Caminero Huertas, Digital Transformation Engineer at CEPSA won the ERTC Rising Stars Awards back in 2021 in Madrid. In this Q&A, Silvia tells us more about her career, her interests, and the challenges in the downstream industry, as well as her advice to future Rising Star applicants. read more