Managing Business in a Changing Downstream Industry
Interactive Webinar with the Leaders Shaping the Next Normal.
Part of the WRA Webinar Interview Series, Asia
29 July 2020, 3PM-4PM (SGT)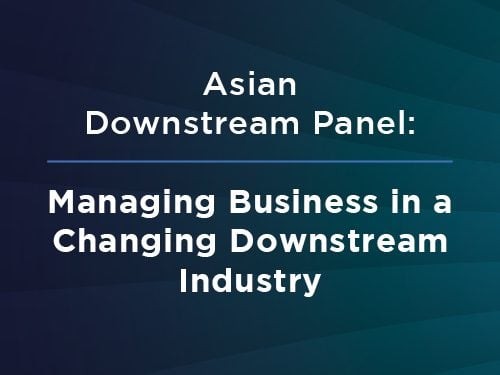 The pandemic has overturned the way we do business. Now, as lockdowns ease, business leaders are navigating the new challenges of the next normal.
International oil and gas business leaders came together on 6th August 2020 in an interactive global webinar to share insights on the refining & petrochemicals industry, how operators can manage shifting supply and demand chains, and what new technologies will shape the future of the downstream industry.
You might be interested in
Watch the recording of the webinar with Mok Thye Yee, Manager (FEED Downstream), PETRONAS, as he shares his exclusive insights on why sustainable means profitable, how to navigate increasing regulatory demands... Read More