Article
Women of Downstream: the female faces of the refinery boardroom
Emma Shewell, our resident WRA Researcher, interrogates the status of diversity and representation of women in the downstream and refining sectors globally.
Published on 5th May 2021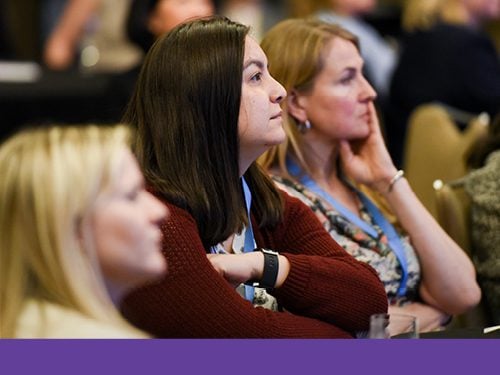 As is the case with many industrial sectors of the world economy, oil and gas boardrooms are historically homogenous spaces where female faces are few and far between. Although downstream companies seem to perform better than oilfield services and upstream companies, the percentage of women in oil and gas is low across the board, estimated at around 20% representation.[1]
However, within our WRA network, we are fortunate to have engaged with some of the most influential women in the industry, who have all broken the proverbial glass ceiling and built impressive careers in various segments of the downstream sector. In addition to its inherent value of justice and equality, diversity is proven to enhance decision-making, providing different perspectives and a broader range of solutions to the ever-varying problems this industry faces today. Representation matters, and this is why we wish to highlight a few of the women in downstream who are proving the importance of diverse leadership.    
Whilst the total number of women in the oil and gas industry is low, this number decreases even further when looking specifically at technical roles. The number of women who have gained on-site experience remains low, leading to a shortage of experienced female engineers and technical staff able to fill senior roles. However, one exception to this rule is Lawrencia Ndupu, Chief Operating Officer of Downstream for the Nigerian National Petroleum Corporation. Having begun her career with NNPC in 1986, Lawrencia is equipped with 35 years of experience in the company, covering technical roles in both upstream and downstream, as well as functional roles in the operations, commercial and investment directorate.[2] Lawrencia is a rare example of a senior-level woman who has overcome the obstacles of gender inequality in a patriarchal society and a patriarchal industry.        
Another exception to the broad-based lack of women in technical positions is Sølvi Storsæter Bjørgum. Having achieved a doctorate in chemistry, Sølvi joined the oil and gas industry in R&D for Statoil, the Norwegian oil company now known as Equinor. It was after gaining this research experience that she moved into a process engineer position at Mongstad Refinery. This would prove to be the beginning of her journey through the refinery ranks, ultimately reaching the captain's seat in 2019 when she assumed the roles of Managing Director at Kalundborg Refinery and CEO of Equinor Refining Denmark.
Besides being the largest oil refinery in Denmark, processing 5.5 m/tons of crude oil, condensate and feedstock every year, Kalundborg refinery is particularly interesting due to its integral role in the Kalundborg Industrial Symbiosis initiative. This initiative represents an important step in industrial movement towards a circular economy, exemplifying the benefits of a closed loop industrial system. The initiative comprises several industrial plants that are closely located to one another, between which an ecosystem of sorts has been created whereby residual products of one enterprise are used as a resource by another. This closed cycle minimises waste and provides mutual economic and environmental benefits for these local enterprises. In her role as MD of Equinor's Kalundborg refinery, Sølvi sits on the Board of Directors of the Industrial Symbiosis initiative, a project to watch in the coming years as an example of refineries of the future.
In looking towards the refinery of the future, one might turn to the work of Morag Watson, Senior Vice President and Chief Digital Innovation Officer at BP. Morag is a highly experienced leader of teams in the supermajor, having spent over 25 years of her career at BP. She has been recognised for her impressive career accomplishments having won many awards such as the 'Association for Women in Computing' award for Top Women in Technology and a 'HER' award from The Houston Woman Magazine, which recognises Houston women who serve as role models.
Leading the company's Digital Innovation Organisation office, Morag and her team are responsible for identifying the most recent technological developments, that in her own words might even seem "science fiction"[3], imagining how they may impact on the business, and then investigating how they might eventually be implemented within operations. In a constantly-changing world with daily technological developments, companies must broaden their own horizons and embrace new ways of working or face the risk of being left behind.
As Morag so succinctly described during the London IP Expo in 2018, "Whether you like it or not, [this] world is going to change. How we want to participate in the world is absolutely our decision."[4] BP has made the decision to commit to a low carbon transition. This company, alongside many oil and gas majors, is equipped with the resources and opportunity to play an integral part in the energy outlook of the future. Who better to lead these projects than accomplished women such as Morag, who may be able to provide different perspectives and opinions to the historically dominant male workforce.
Looking towards the left-hand side of the global oil and gas landscape, a woman who has been making waves in the Latin American region is María Noel Forame, Head of Downstream Technology at YPF. Similar to the work Morag and her team are doing in North America, Noel is focused on the technological advancements required to maintain sustainable development in downstream industries. During the panel entitled "Opportunities in Disruptive Technologies" at the 2020 Latin American Refining Technology Conference, Noel emphasised the impact technology can have on operational efficiency, as successful planning based on accurate data can contribute significantly to agility of processes and decision-making. She went on to discuss the Luminar project, focused on connectivity within YPF facilities, which she described as a key enabler during the pandemic, as it allowed for online monitoring of equipment and quickly provided the data for HSE management such as social distancing analytics.
Although technology developments can make refineries more efficient and agile, in the context of the energy transition one might ask whether the 'refinery of the future' might cease to be a refinery at all. Movement away from hydrocarbons does pose a threat to the existence of the downstream industry in the long-term, a fact that may discourage younger generations of women from joining in the first place. However, female leaders such as Claudia Kalamar, Head of Refining at ANCAP are providing an example of how women can play a part in transforming the downstream sector into a sustainable industry with a long life ahead of it.
In the past year, ANCAP has positioned itself as a potential regional leader for green hydrogen in Latin America. An abundance of natural resources coupled with extensive experience of hydrogen production and use in its high-conversion refinery, provides ANCAP with the resources and know-how to scale up green hydrogen projects. Alongside the Ministry of Industry, Energy and Mining, and the State Utility, ANCAP is working on project Verne, a pilot project for the production of green hydrogen and its use in fuel-cell, heavy-duty road trucks and passenger buses. This pilot project is intended to be used to draw a Hydrogen Roadmap for scaling up the use of green hydrogen in transportation, production of chemical feedstocks, and for export potential. Claudia and her downstream team are showing that downstream industries in emerging markets are able to use the extensive experience and resources in their arsenal, and remap their skills towards cleaner downstream products.   
Moving to a different section of the globe, one woman claiming her place at the table in the Middle East is Reem Al-Anbari, Chief Financial Officer of ADNOC Gas Processing. Starting her career as an assistant accountant, Reem worked her way up to become the first female CFO in the ADNOC Group and was in fact the first woman in the United Arab Emirates oil and gas industry to hold that position. According to statistics from the UAE Ministry of Finance, women make up approximately 70% of the country's university graduates and 46.6% of the workforce. However only 10% of private sector companies' leadership is made up of women.[5] This trend can be seen in many other parts of the world, highlighting the pool of talent available to companies that focus on hiring female graduates.
In her acceptance speech of the Oil & Gas Woman of the Year award in 2016, Reem herself encouraged the oil and gas community to look for female talent. She stated, "Some people might say only a man can do this job – the managing, the travel. I want to give out a message to the community that I can handle this role, and that a woman can perform any role, regardless of what segment of the business, whether offshore or onshore."[6] This is a strong call to action for companies in the region to look towards the female talent pool available.
The careers and accomplishments of these individual's highlight what women can do when their talents are recognised and opportunities are afforded to them. As the oil and gas industry becomes more ESG-focused, the time has arrived for organisations to apply a gender lens and integrate gender equity into future-focused, sustainable business models. As Morag highlighted, this world is changing, and it is up to us (or more importantly, up to business leaders) how we choose to participate in this change.
You might be interested in
References
[1] Rick, K., Martén, I. & von Lonski, U. 2017. Untapped Reserves: Promoting Gender Balance in Oil and Gas [online report]. Available: https://www.world-petroleum.org/docs/docs/Gender/WPC_BCG-Untapped-Reserves-July-2017.pdf
[2] Udo, B. 2020. Premium Times. How we selected over 1,000 new recruits — NNPC [online]. Available: https://www.premiumtimesng.com/business/business-news/394442-how-we-selected-over-1000-new-recruits-nnpc.html
[3] Hub Culture. 2020. Hub Culture Davos 2020: Morag Watson, Chief Digital Innovation Officer, BP [online video]. Available: https://www.youtube.com/watch?v=5PKAmf1hsik
[4] Macaulay, T. 2018. CIO. BP Chief Digital Innovation Officer Morag Watson on the future of oil [online]. Available: https://www.cio.com/article/3525087/bp-chief-digital-innovation-officer-morag-watson-on-the-future-of-oil.html
[5] Gnana, J. 2020. The National News. How the women of Adnoc are changing the mindset of the oil and gas sector [online]. Available: https://www.thenationalnews.com/business/energy/how-the-women-of-adnoc-are-changing-the-mindset-of-the-oil-and-gas-sector-1.989446
[6] Sen, I. 2016. Oil & Gas. Awards 2016: Borouge CFO named Woman of the Year [online]. Available: https://www.oilandgasmiddleeast.com/article-16210-awards-2016-borouge-cfo-named-woman-of-the-year